Public
Notices
Carnival & Parade Inforamtion
July 11th - July 14th
Carnival runs from 7 PM to MIDNIGHT each night.

Ride Wristbands will be available all 4 nights for $25 each.

Wed: Opening Night
Thur: Karaoke for Kids 8 - 11 pm
Fri: Live Music
Sat: Parade 6 pm | Karaoke 8 - 12 Midnight

PARADE INFORMATION
Parade steps off at 6 PM on Saturday, July 14th

NO VEHICLES will be allowed down Franklin Avenue from the Village towards the Bennett Light after 4:30 PM.

APPARATUS DRIVERS: you MUST enter the Village from the Bennett Light (82/343/Franklin Avenue intersection).

MARCHERS: Please note that only apparatus appearing in the parade will be allowed from the Bennett Light into the Village on Franklin Avenue. It is advised that anyone else entering the Village after 4:30 PM use Church Street off of 343.
---
Planning Board Meeting
RESCHEDULED

The Planning Board meeting scheduled for Tuesday, July 17th has been RESCHEDULED to Tuesday, July 31st.
---
Village Hall Closed
July 2nd - July 6th

The Village Hall will be closed the week of the 4th of July. We will reopen on Monday, July 9th.
---
Fire Hydrant Replacement
June 27, 2018

On Wednesday, JUNE 27th (Rain Date Thursday, June 28th) VRI will be replacing the FIRE HYDRANT on NORTH AVENUE at the intersection of FOUNTAIN PLACE.

In order to accomplish this work safely the water will need to be shut down for a period of time. The work is planned to be done between 9 am & 4 pm. The water shut down will be minimized as much as possible. After the work is completed the water may be dirty for a short period.

We apologize for any inconvenience. If have any questions or concerns please call VRI at 845-677-3839.
---
Bid Notice
June 13, 2018
2018 Utility (Pickup) Truck


| | |
| --- | --- |
| Bid Notice | |
| Bid Specs | |
---
Community Forum: Future of our School District
June 11, 2018
Please join us on Monday, June 11, 2018 at 7:00 pm at the Millbrook Firehouse for a community forum on the future of the Millbrook School District.

Our school district has been undergoing a trend of declining enrollment and projections anticipate this decline will continue for years to come. ​The ​forum will provide all community members an understanding of the issue and an opportunity to voice their concerns, ideas and hopes. Your feedback is important to the Board of Education to assist us in making the most informed decisions possible for the future of our​ ​​students and our community. All residents are welcome. Please join us​​ Monday, June 11th at 7pm at the Millbrook Fire House.

More Information
---
Bid Notice
June 6, 2018
500,000-Gallon Water Tank Rehabilitation


Bid Notice
Bid Specs - available for viewing only beginning June 8
---
Notice of Adoption of Resolution
May 22, 2018
Improvement and upgrade of the water system-capital improvement plant.
View Resolution
---
Press Release
May 14, 2018
Thorne Building – Two Visits: Millerton and Great Barrington
View Press Release
---
Fire Hydrant Flushing
May 14 - May 18, 2018
The Village of Millbrook will be flushing fire hydrants throughout the Village during the week of May 14th. Flushing is essential for pipe maintenance. It is common to experience turbidity (cloudy water) following the procedure. Run your faucets for a few moments to clear silt from your lines and check your washing machine and shower before using.

Any questions please call the system operators VRI Environmental Services, Inc at 845-677-3839.
---
NYSLRS
May 11, 2018
Standard Work Day & Reporting Resolution for Elected and Appointed Officials
View Resolution
---
Tax Warrant
May 2, 2018
2018/2019 Village of Millbrook Tax Warrant
View Tax Warrant
---
Press Release
April 23, 2018
Thorne Building – April Planning Committee Update
View Press Release
---
Bid Notice
April 6, 2018
Ambulance Acquisition for the Millbrook Fire Department Rescue Squad


| | |
| --- | --- |
| Bid Notice | |
| Non-collusion Bidding Certificate | |
| Cover Page | |
| Table of Contents | |
| Bid Specs | |
---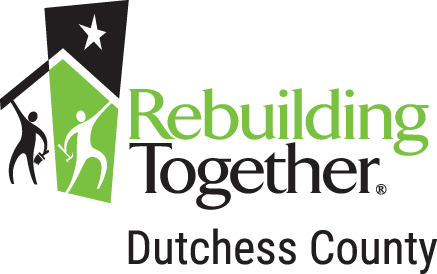 Transforming the lives of low-income homeowners by improving the safety and health of their homes and revitalizing our communities. Rebuilding Together Dutchess County provides critical repairs, accessibility modifications and energy efficiency improvements for low-income homeowners, including seniors, persons living with disability, families with children and active or retired members of the armed services. These services are provided at no cost to the homeowner.

Download Application
---
SNOW ORDINANCE
During the period beginning December 1st and extending through March 31st, no vehicles may be parked in or upon any Village street between the hours of 1:00 a.m. and 6:00 a.m.


LEAF PICK-UP
Our annual leaf pickup program is underway from October 1st and will run until December 1st. Residents are asked to place leaves curbside in wind rows for collection. Please do not place brush curbside or co-mingle with your leaves. Brush can damage our equipment and we recycle this organic material.


BRUSH PICK-UP
Brush Pick Up is provided from April 1st and continues through June 1st.
Brush will not be picked up during the summer months-so please plan accordingly!

Clippings are never eligible for curbside pick up. During storms these materials find their way to catch basins and may cause backups in our system. Please place brush curbside and do not mix in leaves or grass clippings. Compost yard waste or bring it to the Town of Washington Transfer Station for disposal. Transfer Station Passes:$45/year for Senior Citizens, $75/year, $35 for one day pass. Tickets may be purchased at the Town of Washington Hall located at 10 Reservoir Drive. For further information contact the Town Clerk at (845) 677-3419. This service is not meant for land clearing, but is offered to our residents to assist with yard upkeep. We reserve the right to remove inappropriately prepared brush and debris and will assess a special removal fee to the property owner.
FISHING LICENSES
With trout and salmon fishing season starting April 1st NYS has made it easier to enjoy great outdoor fishing. Fishing license may be obtained at the Town of Washington Hall in the Clerk's Office located at 10 Reservoir Drive, Millbrook, NY 12545. Hours: M-F, 9am to Noon & 1pm to 3pm. You can also purchase and print a fishing license from home by visiting decals.dec.ny.gov They also have reduced fishing fees, improved access for fishing at various sites across the state, and expanded fishing clinics as part of the state's NY Open for Fishing and Hunting initiative. Anglers consider investing in alifetime fishing license that can be converted to an Adventure License and be eligible to receive a free adventure license plate for your vehicle in 1 of 9 disigns.


FLUSHING FIRE HYDRANTS
Millbrook will be Flushing Fire Hydrants throughout the Village Mid May. Flushing is essential for pipe maintenance. However, it is common to experience turbidity (cloudy water) following the procedure. Run your faucets for a few moments to clear silt from your lines and check your washing machine and shower before using. Any questions please call the system operators VRI Environmental Services, Inc at 845-677-3839. The Village website calendar and marquee will have specific dates posted when available (www.villageofmillbrookny.com).


CLEAN UP AFTER DOGS!
Pet owners must clean up after their dogs!

Animal waste is a health hazard and unwelcome upon our sidewalks. In an effort to assist residents, the Village has installed two dog waster stations; one at the Thorne Building and one on Merritt Avenue across from the Village Hall. Stations are also located in the park. We hope you take full advantage of these facilities.
PROJECT UPDATES:
Our studies have determined that the most common and easily corrected source of clean water (I & I) making its way to our sanitary system is homeowner's use of sump pumps. Pumping basements to the wastewater treatment plant puts an undue stress on our operation. This practice is prohibited under our code. Village officials will be conducting inspections so please remove any sumps from the sanitary system.